Breastfeeding Interview with Bergum - Holistic Breastfeeding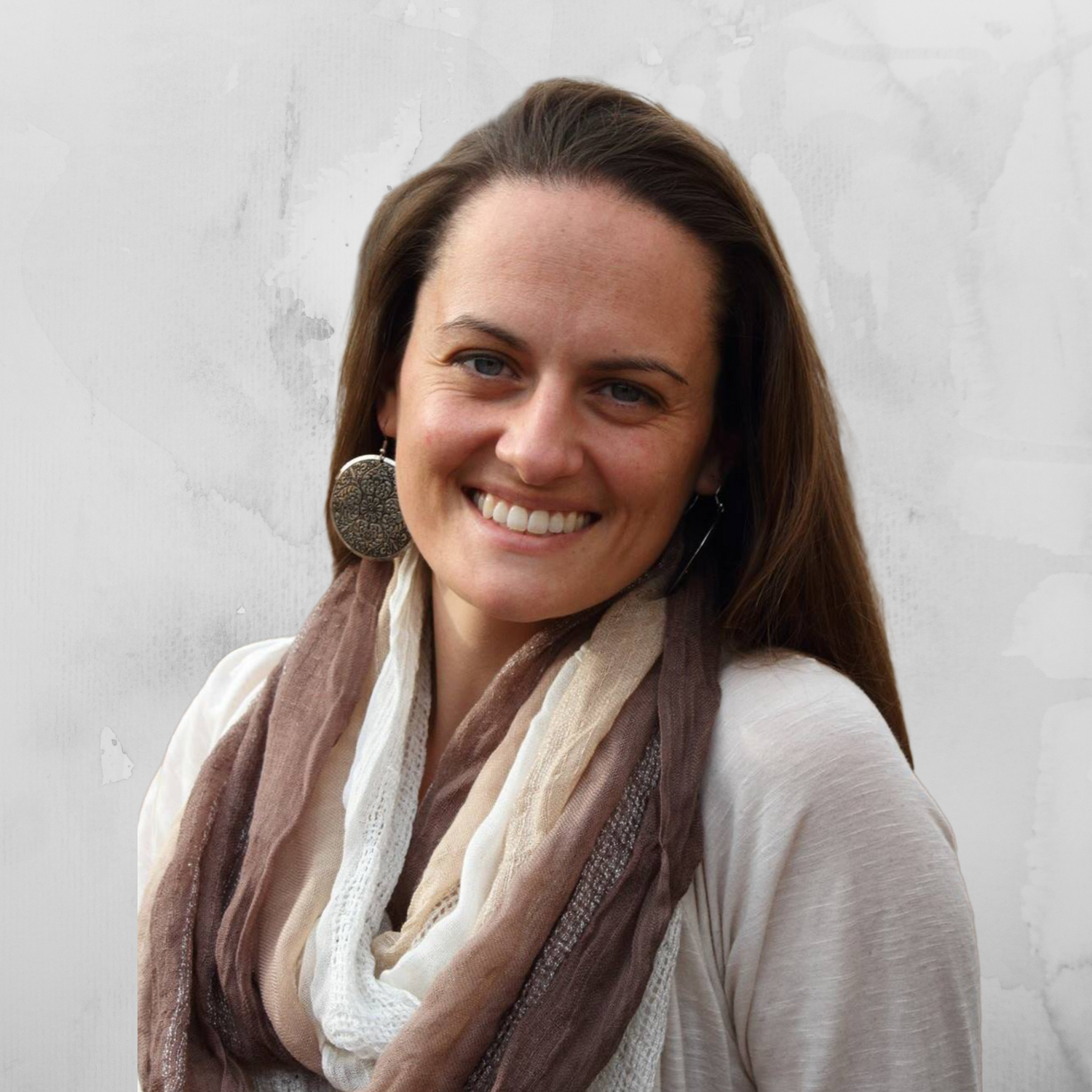 Credit: Danielle Bergum, Traditional Direct-Entry Midwife
Q: Tell us a little bit about yourself:
A: My husband and I live with our two home-birthed and homeschooled children in the Mid-Ohio Valley. I graduated college with a Bachelor of Science in Interior Design in 2006 and worked as a Creative Designer and Architectural Drafter for many years alongside supporting birth in my community after my daughter was born, in 2008. I developed Esali Birth, a holistic childbirth education program in 2009 and have been supporting births of all types and breastfeeding since then. I completed a three-year herbal study in 2017 and became a Forest School Practitioner in 2018. I have been a Traditional Direct-Entry Midwife, childbirth educator, doula, and holistic breastfeeding counselor at MOV Birth since 2019 attending Amish, Mennonite, and non-Plain families throughout the Mid-Ohio Valley. I like to keep things simple when possible and enjoy bringing the knowledge of healing and wellness back to a family's way of life.
Q: What made you decide to become a doula?
A: I wanted to help moms understand their rights to speak up for the care they want and deserve, and to feel supported during their childbearing years with education, emotional, and physical support. I was always fascinated with midwifery after my first pregnancy and became incredibly passionate about understanding and supporting psychophysiological birth. I quickly transitioned into apprenticing as a midwife as I felt I was called to serve more in that capacity than as a doula. Though I still doula at times, most of my work is caring for families planning home birth.
Q: As a doula, midwife, and holistic breastfeeding counselor, what are the most common challenges your clients face?
A: For birthing families where I am doulaing (which would most often be in the hospital setting), the biggest challenge is trying to support families birthing within a system that doesn't understand, or respect, physiological birth with providers that don't support client autonomy. Many women are [illegally] coerced into procedures, have procedures done to them (such as membrane sweeping or pitocin) without their permission, and are feared into accepting a plethora of, often unnecessary, medical intervention.
As a midwife, which would most often be for a home birth setting, the biggest challenges are working with families that have limited access to resources such as healthy foods or travel to therapies that would be of benefit to them, a lifetime of habits and food choices that affect their health, and working with clients through fears of a medical system that doesn't support their wishes for birth location.
As a holistic breastfeeding counselor, the biggest challenges are working in a culture that has limited knowledge on physiological breastfeeding and regularly use birth practices that directly impact the baby's transition to breathing (which affects their ability to breastfeed) and practices that prevent a calm environment in the first hours after birth (which is a prime time for babies to learn to breastfeed).
Q: What are your go-to tricks for treating cracked and bleeding nipples?
A: My biggest go-to trick is repositioning a baby to get a deeper, more effective, latch. The proper breastfeeding positioning is key here. I love recommending Dr. Jack Newman's Visual Guide to Breastfeeding for moms to review some of the best information on the basics of what to look for in an effective, comfortable latch. I also use massage techniques and refer to Craniosacral Therapists for oral restrictions. Sometimes, revision of Tethered Oral Tissues is necessary as well while continuing repositioning the baby and bodywork. Improper latch, poor breastfeeding positioning, and oral restrictions are the most common causes of cracked and bleeding nipples. Through that process, I would encourage the use of breastfeeding ointment such as medical-grade honey, calendula-infused olive oil, or a blend of these to support comfort and healing while these other aspects are being addressed.
Q: Which breastfeeding ointment do you recommend for women experiencing cracked and bleeding nipples?
A: I make most of my own herbal therapies so I don't tend to recommend any name-brand herbal products. However, I will use medical-grade Manuka honey in some of my breastfeeding ointments and will recommend that by itself as well.
Q: How common are thrush infections and how do you typically treat?
A: Thrush, and other bacterial infections that can be caused from damaged nipples, is fairly common. Most of the time, proper breastfeeding positioning is the best treatment and it is encouraged to understand how positioning the baby and oral restrictions might affect the baby's latch. If the baby is latching well, they won't cause damage to the nipples. So, this is my main area of focus. I will use breastfeeding ointment or medical-grade Manuka honey to treat the symptoms while we are working on addressing latch, positioning, and oral restrictions. Sometimes, it is also a matter of addressing mom's food or supplement choices to balance out her bacterial flora.
Q: You've mentioned other natural options like Lanolin - how does this compare with medical grade Manuka honey?
A: Lanolin is helpful, but it creates such a moisture barrier that it can prevent oxygen from getting to the nipples causing bacteria or yeast to overgrow. Medical-grade Manuka honey doesn't tend to have the same effect, especially when blended with other herbal oils to make a thin breastfeeding ointment. There are a lot of other remedies that can heal thrush, such as Apple Cider Vinegar and Baking Soda, but they are incredibly drying or irritating to the nipples which can make the discomfort and damage worse. Many prescription medications for thrush are known to make yeast growth worse or don't make much of a difference.
Q: What are the benefits of Manuka honey for nipple relief?
A: Medical-grade Manuka honey doesn't have the same concerns as raw manuka-honey for babies because of the process to eliminate the bacterial spores. It retains its healing benefits and helps to prevent or heal infections. Moisture-healing, which is what a medical-grade Manuka honey can provide, helps prevent hard and dry crusty scabs which tend to make breastfeeding more painful and when the scabs fall off (which often happens as baby continues to nurse, especially if latch isn't fixed), the damage continues.
Q: What happens if there is some product left on my nipples and my baby ingests it? Is Manuka honey safe for babies? 
A: For reasons we do not understand, some infants get botulism when the spores get into their digestive tracts, grow, and produce the toxin. Honey can contain the bacteria that causes infant botulism, so Doctors recommend that you do not feed honey to children younger than 12 months. However, unlike standard honey, First Honey products are medical grade and undergo a sterilization process that makes it safe for infants. They use a process called electron Beam Irradiation (also called EBI or "e-beam") for sterilizing the Manuka Ointment, as this has been shown to have the most destructive effect on the actual spores – here's a link to some of that research:
https://www.hindawi.com/journals/ijmicro/2012/579593/
Q: What do you recommend for relieving breastfeeding pain?
A: I recommend the following:
Prepare for a physiological birth and have your baby skin-to-skin immediately after the birth without interruptions for at least the first hour or two. Let the baby lead the way so they can learn how (and how not) to latch when their brain is most ready for bonding and breastfeeding. If birth is not physiological, and breastfeeding is not going well, seek the support of a breastfeeding counselor or lactation consultant that understands biological laid-back breastfeeding.

 
Address latch, positioning, and any oral restrictions that might be affecting the baby's ability to latch efficiently and comfortably.

It is so important to stress proper breastfeeding positioning.

Take your baby to a bodyworker such as a Craniosacral Therapist or Osteopathic Doctor that specializes in oral restrictions, or a Speech Therapist that has experience working with newborns and breastfeeding to address the tight tissues and nerve compression that affect the baby's ability to latch comfortably, breathe while breastfeeding, and efficiently transfer milk.

 
Danielle's
holistic
breastfeeding checklist for moms:
Proper Breastfeeding Positioning: check baby's latch

and

try different feeding positions

. Baby's bottom and shoulders should be tucked in close to you and their chin deep in your breast with their arms wrapped around you like a hug.

Consult a lactation expert

or

breastfeeding specialist.

Holistic breastfeeding specialists are trained to watch for risk factors and warning signs of something more serious and having an in-person consult can help you feel supported while someone watches for specific tips they can provide for you and your baby's breastfeeding relationship. Most pediatricians and general healthcare professionals are not trained in proper breastfeeding support, have more formula knowledge, and may provide unsupportive advice to long-term breastfeeding.

Let your nipples air dry and avoid tight fitting bras and clothes

to ensure oxygen can reach any bacteria that might be present and help milk flow freely through the ducts. Don't wipe off the breast milk as it is healing.

Use a restorative and palliative breastfeeding ointment

that

is

safe for the baby to keep your skin healthy and to fill in cracks from chapping while addressing positioning, latch, and oral restrictions, which are usually the underlying cause of nipple damage.  Nipple covers can cause more damage and teach the baby a completely different way of using their muscles.

Learn who your local

holistic

breastfeeding support groups and professionals are and

seek support

whenever you have a question or concern, including pain. The first six weeks can be hard, but many moms find the remedy they need by reaching out for help and are enjoying their breastfeeding relationship in just a few weeks.
Read more